Our Story
Run by the McMahon family, every part of Punnet is there to put a little joy into your day. You can eat fresh berries in those balmy summer afternoons, and let the kids run free in our specially-designed playground. Punnet has a real character of its own and is a favourite of people all over the Waikato. The Country Providore is the place to go for chic homewares and gifts, as well as specialty and everyday foods from local providers. 
We're a proud family-run business. We believe every day is a little - or sometimes big - celebration.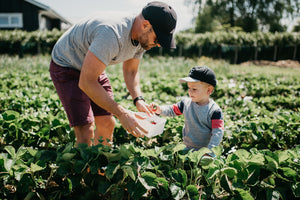 The Strawberry Farm
The Strawberry Farm has been part of Tamahere for more than 25 years, but it was taken over by the McMahon family (that's us!) in 2003. Starting with an honesty box system, we soon built a shop to sell the berries from, and were the first in Hamilton to start making our own natural fruit ice cream. For all pick your own strawberry enquiries, please phone: 07-859 1380.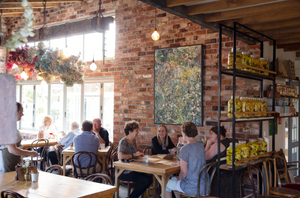 Punnet Eatery
As the Strawberry Farm became more of a destination and as the little shop grew, we realised that the community needed its own gathering spot, somewhere people could spend time relaxing and enjoying life. Now a thriving eatery, we specialise in rustic fine dining, and love creating parties where you can spend time with your loved ones.
Make a Booking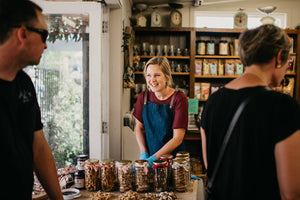 The Country Providore
At the Country Providore, you'll find goodies and special-occasion treats for yourself or someone else. With our carefully curated selection of artisan goods and chic homewares, we have something for everyone.
If you have a question about pick your own strawberries, get in touch with our friendly team!
Check out the Country Providore
Looking for a unique destination for your party?
We love to create magical moments for the people you love. If you are planning a birthday celebration, a kids party, or a High Tea we can help you create the perfect party. We've got plenty of options to suit all styles and budgets. Our specialist & friendly functions team are always happy to help at letsparty@punnet.co.nz.